If you are looking for casters for your facility, you can turn to our team at Heavy Duty Casters to get the high-quality products you need. Our team specializes in providing wheels and casters for a variety of companies, including those in the OEM, pharmaceutical, and food industries. We understand how much your operation depends on being able to move supplies and equipment around your facility, and you can count on us to supply you with the high-quality casters you need to do so.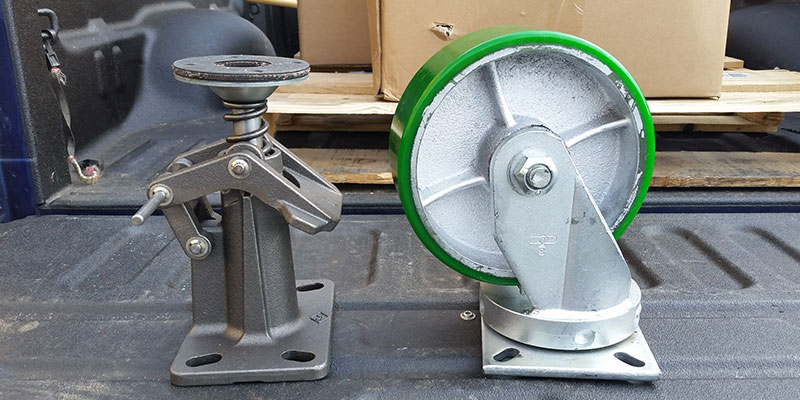 Despite our company name, we offer a full range of casters, including not just heavy-duty options but medium- and light-duty ones as well. However, in this article, we will focus on heavy-duty casters to help you determine whether they are right for you.
Weight Capacity – The first thing to consider when choosing between heavy-duty casters and other options is weight capacity. Heavy-duty casters have the highest weight capacity, being rated to carry loads of over 2,000 lbs. However, it's possible to move heavy loads on casters with a lower weight rating if you have enough of them. Our team can help you determine whether it's better to invest in heavy-duty casters or to buy more of a lower weight option.
Durability – All our casters, including our heavy-duty casters, are built to be extremely durable and long-lasting. We'll make sure you get casters that will serve you well for years or even decades to come, and we'll make sure they are easy to maintain as well. In our experience, many people assume that heavy-duty casters are the most durable, but all our options offer great durability, so it's important to consider other factors when making your selection.