Stainless steel casters make it simple and easy to move machines, benches, tables, and other objects in commercial and industrial settings. But just like with any other piece of equipment, stainless steel casters require maintenance. And if you fail to maintain your casters properly, they could degrade to the point where their performance is negatively affected.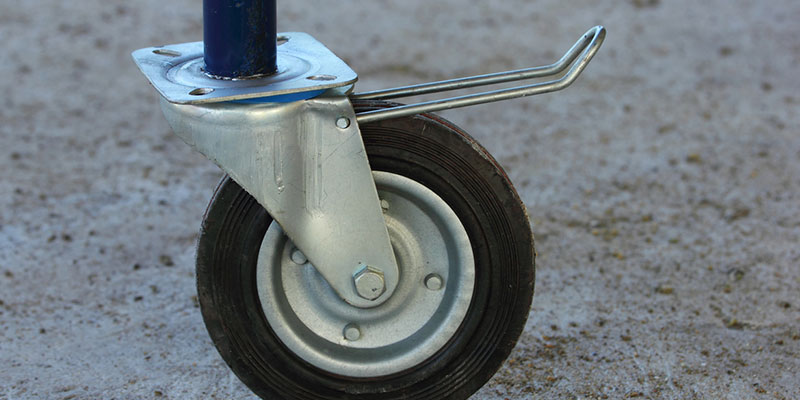 At Heavy Duty Casters, we recommend the following maintenance tips to keep your stainless steel casters running smoothly:
Make sure you clean the floor where you use your stainless steel casters on a regular basis. Your casters will pick up any debris and dirt on the floor, which will make them dirty and reduce the smoothness of their operation.
Dislodge the debris from the grooves and crevices of your casters on a regular basis. To get rid of dirt and debris lodged in your stainless steel casters, simply spray them with canned air.
Every few weeks, tighten the fasteners on your stainless steel casters. As your casters get used more and more, the fasteners will loosen, and the wheels will start to wobble. Using a socket wrench or a screwdriver, take a few minutes and tighten up all the fasteners you can access on your casters.
To keep your casters rolling smoothly, you will need to lubricate them. Although most casters are lubricated during the manufacturing process, this lubrication will eventually evaporate and dry out. Regularly reapply lubrication to keep your wheels and casters working well.