Semi-pneumatic casters are one of the many types of casters we sell at Heavy Duty Casters. These casters feature an incredibly thick, solid, and soft rubber tire that has an industrial plastic center. When added to a piece of equipment, semi-pneumatic casters help provide the wheels with both shock absorption and vibration when going over inconsistent, cracked, or uneven flooring.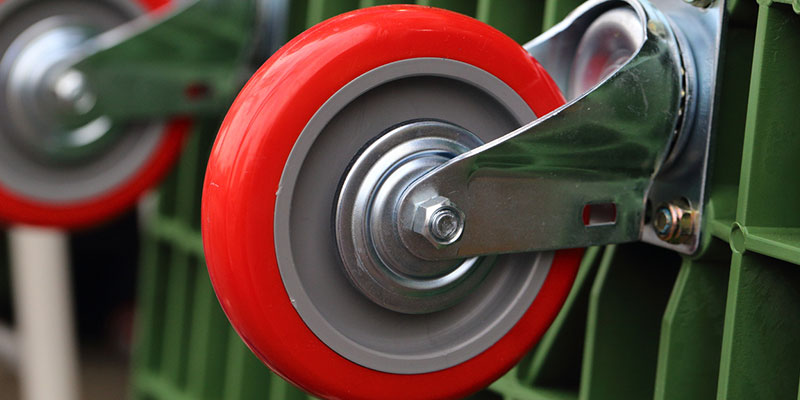 Semi-pneumatic casters are ideal for many surfaces, but you should not use them on sand or gravel. Additionally, you should not drag the wheels attached to semi-pneumatic casters. Otherwise, marks will be left on the floor behind the wheels.
Semi-pneumatic casters can be used for a variety of purposes and applications. For example, we often recommend semi-pneumatic casters for use in factories and warehouses where heavy machinery and equipment must be moved on a regular basis. We also highly recommend semi-pneumatic casters for material handling carts. These casters help reduce noise and absorb shock for carts used in factories, hospitals, and other industrial settings.
As you might assume, semi-pneumatic casters are often used in medical facilities. These casters are often used with the wheels on stretchers, hospital beds, and wheelchairs. These casters allow for a smooth, stable ride while absorbing shock, which makes them ideal for many healthcare settings.
If you currently need new semi-pneumatic casters for any type of equipment, we want to talk to you. We can offer advice and guidance when you need new casters, so contact us today to learn more.