Are you in the market for new casters? You may come across the dilemma of trying to choose between medium-duty casters and heavy-duty casters. Although both casters can serve similar purposes, it's essential that you select the right ones to properly support your operation.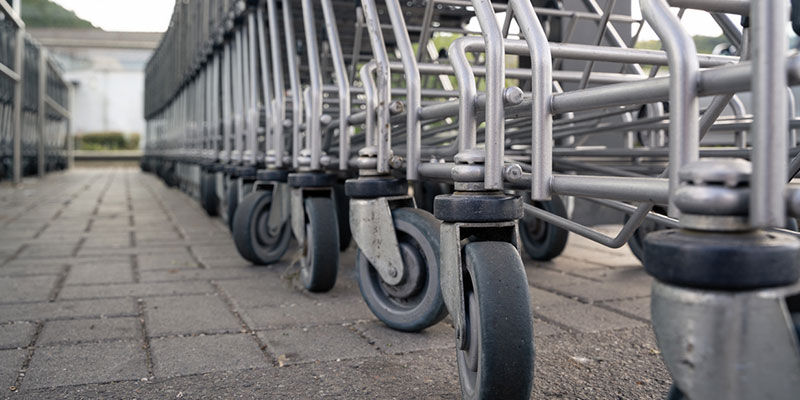 Here are a few things to know about heavy- and medium-duty casters, so you know which ones to purchase:
Medium-duty casters—Most medium-duty casters can carry weights ranging anywhere from 500 to 1,500 pounds. We typically recommend medium-duty casters for food-service equipment, hotel luggage carts, hospital beds, scaffolding, laundry carts, and pharmaceutical equipment.
Heavy-duty casters—When you need to roll a significant amount of weight, it's best to go with heavy-duty casters. Most heavy-duty casters can handle weights anywhere from 1,500 to up to 20,000 pounds, depending on the caster. These casters are designed to help you move heavy loads without damaging the supporting equipment.
When deciding whether you need medium-duty casters or heavy-duty casters, the first thing to consider is the amount of weight the equipment will regularly be carrying. If the amount of weight exceeds 1,500 pounds, it's best to err on the side of caution and choose a heavy-duty caster.
Still not sure which type of casters you need for your specific application? Don't worry! We're here to help you find the right medium-duty casters and heavy-duty casters for any application, so contact us today to get our expert advice.